TRAINING PACKAGES AND COMPUTER TUITION
Custom Developed Training Sessions and Packages, Documentation and Graphics for Businesses in Perth WA..
Private and Individualised Computer Training and Tuition sessions for Individuals.
Please feel free to call or email me to discuss any enquiries that you might have.
PERSONAL COMPUTER TRAINING
Increase your computer skills and operate your PC more effectively.
Feel more confident and learn new skills and programs at your own pace:
Increase your computer skill with one-
to-one learning - individualised tuition
Learn how to use new programs
Learn new Operating Systems
Learn Tips and Shortcuts to make life
easier and quicker
Update your Office skills
Learn how to use Photo-Editing software and how to make slideshows
Learn how to digitise your old videos,
and use video and audio editing software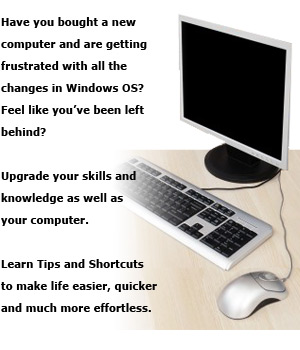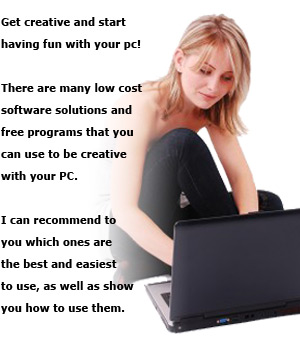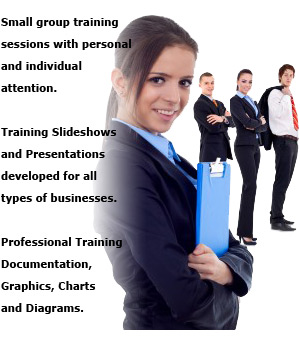 TRAINING SESSIONS
Group and individual training sessions competitively priced and tailored to suit small businesses.
TRAINING PRESENTATIONS
Training Slideshows and Presentations developed for all types of businesses
Online Training Packages
CD/DVD Packages
TRAINING DOCUMENTATION
Professional Training Documentation
Printing and Document Binding
Documentation on CD ROM
Professional Graphics, Charts and Diagrams